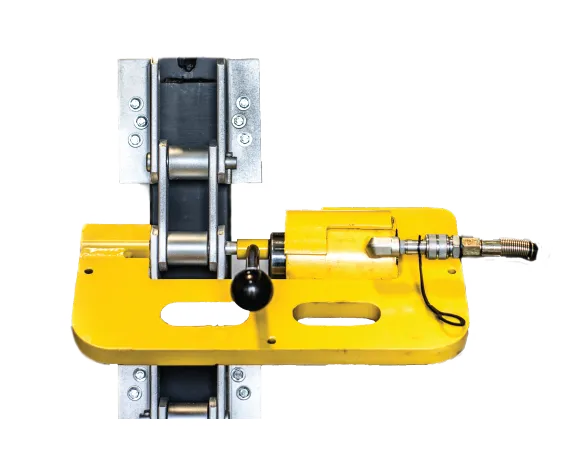 Press Your Chain's Pins Out with Ease.

The Precision Pin Pusher can push pins out with ease on 4" and 6" pitch chains, which means one tool for multiple chain sizes. Aside from taking hours off of the job and only needing one tool, there are plenty more features and benefits.
One tool fits most chain sizes!
Hard case for storage & security.
No more hammers & torches!
This new tool has a pushing power of 30 TONS!