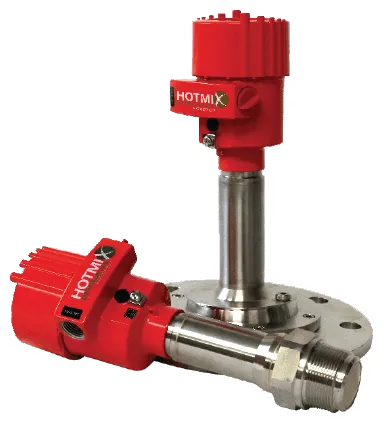 Stop overfilling tanks and silos.
Determining the amount of material left in your A.C. Tank with an antiquated and problematic lever and pulley system is a thing of the past with Hotmix Parts' new Accu-Level. This innovative piece of equipment makes it so that you never have to second-guess how much material is currently in your A.C. Tank farms ever again.
Through the use of new cutting-edge technology, the Accu-Level is able to detect the accurate amount of liquid A.C. in your tank without distortion from the internal agitator. This device allows for incredibly accurate readings even in situations of heavy build-up and volatile gases associated with asphalt storage.
Benefits of the Stansteel Tank Management System
Wilbert Best explains the benefits of our Stansteel Tank Management System at ConExpo 2020
Our Tank Management System features: